Hair & Beauty >> Massage
Sanative massage Clinic has been practising since 2005. Suzanne completed her studies with the Australian College of Massage and Natural Therapies in 2004.
Hair & Beauty >> Skin Care
At SILK, we are passionate about using the latest innovations in the industry to bring our clients effective and affordable laser and skin rejuvenation results, in a comfortable and friendly environment.
Hair & Beauty >> Tattooists
Base 9 Tattoos is a modern studio with professional artists who provide the high quality tattoos in Melbourne.
Hair & Beauty >> Hairdressers
Restore your hair and confidence, safely and discretely
Hair & Beauty >> Beauty Salons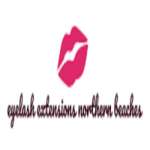 Suite 1, Unit 11, 307-317 Condamine St Manly Vale NSW 2093
0 Recommendations: 0
Are you interested in eyelash extensions? Do you want to know more about types? Are you looking for one of the best eyelash extension services in Northern Beaches in Sydney, Australia? If yes, then you are in the right place. In t
Hair & Beauty >> Skin Care
Laser Skin Clinic in Surrey Hills, VIC.We specialise in cellulite reduction, laser hair removal, and microdermabrasion.
Hair & Beauty >> Day Spas
Tanya Spa is nestled within the five-star Radisson Blu Plaza Hotel Sydney. Clients can refresh with our custom facials, soothe tired muscles with a relaxing massage, enhance natural beauty with our eyelash extensions, or bring you
Hair & Beauty >> Skin Care
We help you find and achieve a state of balance by supporting and enabling you to uncover, cope and resolve life challenges.
Hair & Beauty >> Massage
Level, 5, Store 11, 37 Swanston Street Melbourne VIC
0 Recommendations: 0
We are a brand new store, just opened up on the corner of Flinders Lane and also Swanston Street in Melbourne CBD, situated in the heritage listed Nicholson Building, right next to Flinders Street train station.
Hair & Beauty >> Hair Removal
Carla Lawson's philosophy is simple, to provide high quality, long lasting hair extensions. Based in Melbourne, we use only the best sourced virgin hair.